"

Considered the most visually and sonically authentic tribute to Fleetwood Mac in the U.S."
— Newsday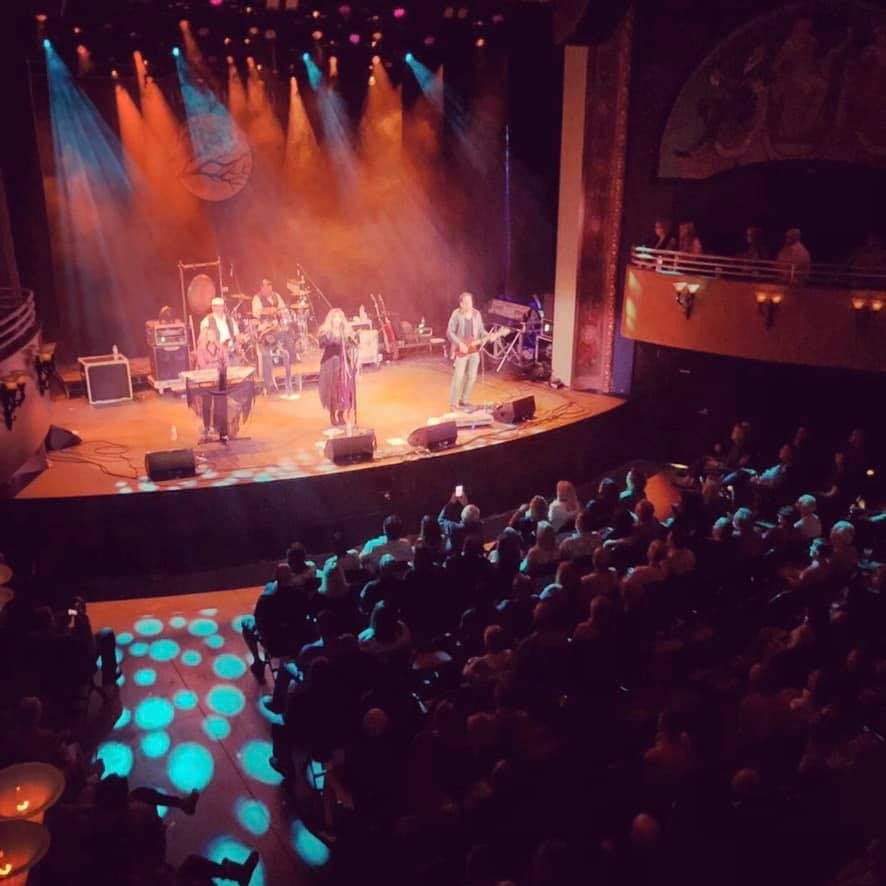 Fleetwood Macked
For over a decade Fleetwood Macked has been playing sold out shows across the U.S. There is no other FM tribute that looks AND sounds as much as the iconic line up of Stevie Nicks, Lindsey Buckingham, Christine McVie, John McVie and Mick Fleetwood anywhere. The show is exciting and energetic and brings audiences to their feet and back to the heyday of one of the most successful hit making machines in rock history!
Fleetwood Macked has graced the stages of ...
The Paramount-NY
Penn's Peak-PA
Ridgefield Playhouse-CT
The Cutting Room-NYC
The Landis Theater-NJ
Panama City Beach Resort-FL
Lock 3-OH
Barnstable PAC-MA
The Desoto PAC-PA
Harrah's Casino-NJ
The Golden Nugget Casino-NJ
The Milton Theater-DE
Mohegan Sun-PA
The Palace Theater-PA
The Jackson Amphitheater-OH
The Wall Street Theater-CT
Empire City Casino-NY
The Argyle Theater-NY
The Patchogue Theater-NY
Bold Point Park Theater- NH
The Stangl Stage-NJ
Hampton Beach Casino Ballroom- RI
The Colonial Theater-MA
Welmont Theater-NJ
Mentor AMPed Fest-OH
Eagles Nest-MD
River Creek-VA
The Brook Casino-NH
LaBelle Winery-NH
XL Live-PA
Theater Three-NY
Le CHateau-MI
City Winery-NYC
Palmer Opera House-NY
Tussey Mountain Amphitheater-PA and many more...
What People Are Saying ....
rocknroller84 The Paramount, Fleetwood Macked was great!!!!!! the venue was packed.  
kingofcars28 The Paramount, Huntington Great show, Fleetwood Mac'd was great. I especially enjoyed the amazing guitar solos , Fleetwood Macked...Fabulous!!!  
BoatLvr Penn's Peak, Jim Thorpe Hillary Epstein nailed Stevie Nicks...The sound , the look, the movements, the attitude!!!!! I highly recommend Fleetwood Macked. It was our Anniversary and first time to Penns Peak...We had a wonderful experience and plan to return to The Peak!!! We'll definitely return next year for an encore and next time we'll bring some friends! Thank You for a Great Evening! 
Ridgefield Playhouse Ridgefield CT A GREAT show!!! 
MENTOR ROCKS CONCERTS Mentor Ohio Fleetwood Macked was GREAT and a pleasure to work with ! 
Rick Frost I had the distinct pleasure of experiencing the Fleetwood Macked Show, within the past couple of months, and they are truly amazing! A packed house, as is par for the course, everywhere they appear, I was absolutely mesmerized by Hillary Epstein's moves, mannerisms and vocals! It was like watching Stevie Nicks. The band has the repertoire of Fleetwood Mac Tunes down cold and if you close your eyes, you'll swear that Sue Rowe and Hillary Epstein, are in reality, Christy McVie and Stevie Nicks. But, you don't want to keep your eyes closed to long, because you'll miss the whirling dirvish of Epstein, who has Stevie's moves so perfectly replicated. In the world of suspended disbelief, in which you rely on your senses alone, it is easy to believe, you have been taken back in time and are watching the original Fleetwood Mac! I had heard they were the "ultimate Fleetwood Mac Cover Band " - having experienced their show - I now know they are exactly that!!! This is a band you don't want to miss! 
Charlene Lebo Awesome band! They played for a Night of Music 2015. It was like Fleetwood Mac was there. 
Jimi Fritz You MUST check out this FM Tribute band.Fleetwood Macked will DELIVER!!!!!
To Contact Fleetwood Macked: